Mental Health Care You Can Have Confidence In
People are our focus. Quality virtual therapy and coaching is our guarantee.
Our suite of virtual and online health services is led by a select group of licensed professionals who receive ongoing training in cognitive behavioral therapy and other evidence-based psychotherapy approaches and undergo rigorous quality control to ensure fidelity to protocols.
From intake to program completion, every patient's progress is monitored by a supervising clinician to maintain AbleTo's gold standard in quality.
Personalized online therapy and coaching solutions powered by technology
AbleTo's advanced analytics identify individuals with unmet behavioral health needs, and our technology platform provides access to confidential, personalized virtual therapy when and where members want.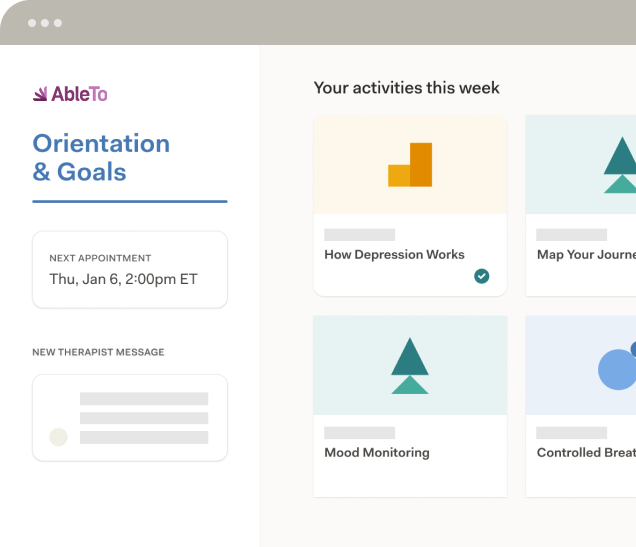 When it comes to mental health, there is no one-size-fits-all
We assess physical and mental health concerns plus anticipated level of engagement to create customized online therapy and coaching treatment plans with the precise support needed for full recovery.
Digital emotional health programs
Motivational and behavioral coaching
Licensed cognitive behavioral therapists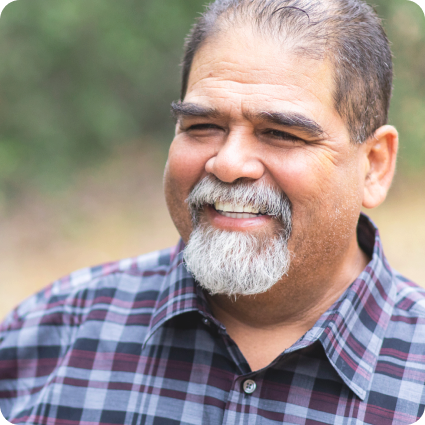 "My mood has changed so much. I feel in balance and like I have tools to deal with life. Ana is great. Very supportive and easy to talk to."
James Leigh, AbleTo graduate
Mental health treatments developed by industry experts, backed by science
Our team of healthcare leaders and researchers is dedicated to developing virtual and online mental health treatments that deliver meaningful and quantifiable results.
Ready for affordable online therapy and coaching?