Slide
Measurable Impact
Our time-bound Cognitive Behavioral Therapy programs lead to better participant outcomes, including a 50% improvement in depression and anxiety. 1
Slide
Remote-friendly
Get the support that you need as a fully remote therapist. Find balance in your schedule while seeing patients virtually.
Slide
Clinical Support
You'll be equipped with comprehensive training, tools, and ongoing support from skilled clinical supervisors.
Slide
Patient first
We handle administrative duties (marketing, billing, scheduling, etc.), so you can focus on who matters most — your patients.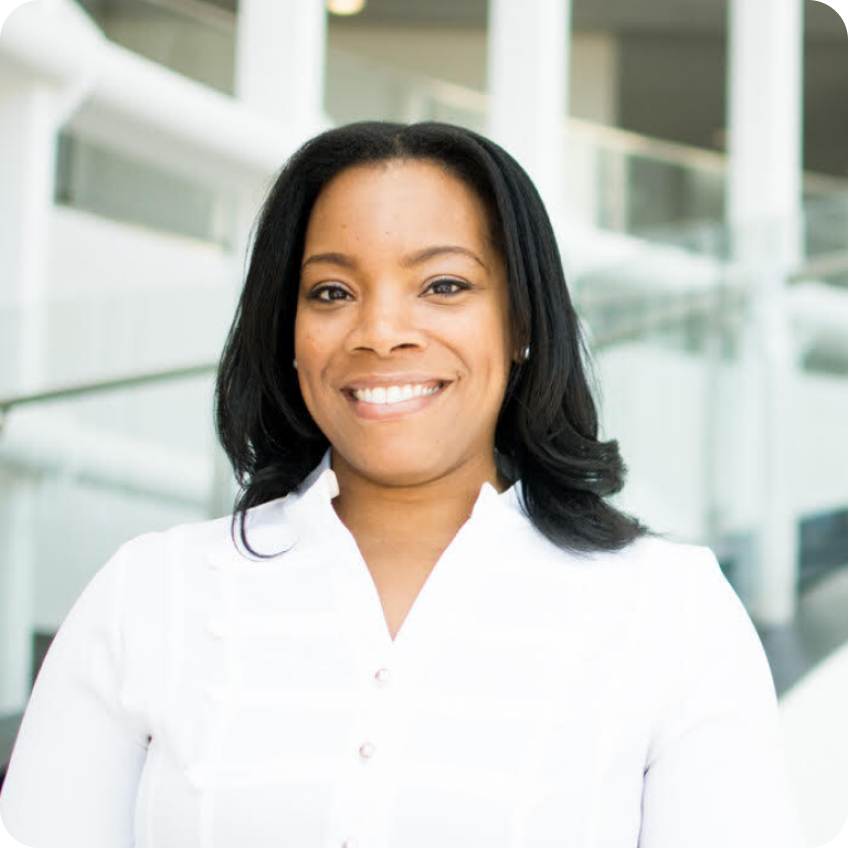 Ebonie W, AbleTo Clinical Supervisor
It's more than a job, it's a calling
As pioneers in telebehavioral health, AbleTo is a mission-driven organization revolutionizing mental health care through virtual, evidence-based programs delivered by skilled providers that help participants navigate through challenges and inspire life-changing results.
Explore opportunities
We're excited to announce that AbleTo is now part of Optum, a UnitedHealth Group family of companies. With this new collaboration, you can play a vital role in improving people's mental health and well-being. To find job opportunities at AbleTo and UnitedHealth Group, click the link.
1Internal survey of 43,400 graduates of Therapy360 that resulted in 98% program satisfaction. Nov 2019-Oct 2021.
Note: If you were a former provider with AbleTo and need access to continuing education certificates, email training@ableto.com, provide your full name, and request continuing education certificate(s). Our team will check your account and forward certificates to you if courses were completed in our system.
*$1,000 onboarding bonus for all new therapists requires active AbleTo employment 90 day post start date and completion of credentialing, training and 10+ weekly hours posted available hours for scheduling by dates outlined in the employment contract. $3,000 onboarding bonus for new full-time therapists licensed and residing in CA requires active AbleTo employment 90 days post start date. Therapists are eligible for the onboarding bonus upon graduation from AbleTo Academy. Graduation occurs when a Therapist demonstrates completion of all required onboarding tasks and training and competency in clinical service delivery. Therapists may participate in individual and group sessions with Onboarding Specialists and Academy Program Advisors throughout to support and ensure goal attainment and readiness for graduation. An onboarding bonus will be added to the pay period following graduation and will be inclusive of compensation for any scheduled or ad hoc communications (written, verbal, or virtual) with AbleTo staff during AbleTo Academy. Required training and participant treatment-related activities completed during AbleTo Academy (e.g., Initial Consultations, sessions, no-shows, etc.) will be compensated as reflected elsewhere in this contract. The Therapist recognizes and agrees that the requirements for AbleTo Academy graduation may be changed or modified by AbleTo at any time and at AbleTo's sole discretion. Please speak with a recruiter for more details.
**Please note that there are different therapist roles at AbleTo that have varying job responsibilities. Five years' experience is not required for current CA, CT, MA, NM, NY, TN, WA, WV license holders.