Support for When
It Matters Most
AbleTo is the pioneering provider of high-quality behavioral health care—delivered virtually from the comfort, privacy, and convenience of your home.
A holistic approach tailored
to the individual
"We help you take charge of your emotional and mental health with 8-week virtual therapy and well-being programs personalized to your specific needs and goals."
Trip Hofer,
AbleTo CEO
Your all-access pass to five-star care anytime, anywhere
Setting the standard means
never settling
Our licensed therapists and coaches receive ongoing specialized training
Highly experienced professionals provide clinical oversight and decision support
Clinical research shows that people feel healthier and happier after treatment
Transforming lives in
just 8 weeks
Developed by the top minds in mental health, our evidence-based behavioral health programs empower people to feel more confident and optimistic so they can get back to living life as fully as possible, as quickly as possible.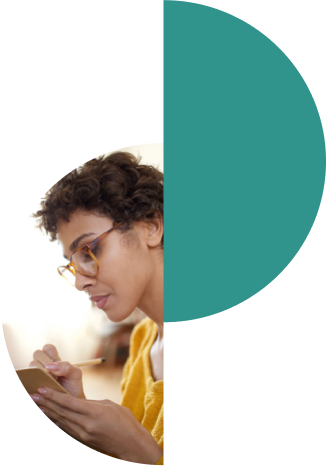 People just like you use AbleTo…
Richard, Texas
"For recovering physically and mentally after bypass surgery"
Lena, Illinois
"To get over my fear of making friends at work"
Tange, New York
"For creating a happier and healthier work environment for my employees"
Samantha, Nevada
"Because I needed help adjusting after birth of my first child"
Trevor, California
"To build up the benefits program for our team"
Asher, Vermont
"To have someone to talk to and help me stay positive and productive"
Asher, Vermont
"To have someone to talk to and help me stay positive and productive"
Allison, New Jersey
"Because my depression was making it difficult to function"
Nancy, Ohio
"Because I was having trouble moving on after my husband passed away"
Improving mental health care for the whole person and the whole system
Proven to deliver better outcomes
at lower costs
For Health plans

45%
For employers

55%

Reduced abseenteeism
For patients

50%

Decrease in depression,
anxiety, and stress
Learn more about how
AbleTo can help
Ensure that members get the care that's right for them with tech-enabled, multi-dimensional behavioral health solutions.
Maximize work performance by giving your employees the mental health support they need to be their best on the job.
Find out how you can feel better and live better with digital emotional health programs plus one-on-one support.